Edible Park | Medini Green Parks Iskandar Johor | What Exactly is Edible Park?
A new development in the township of Medini, Iskandar would be the development of Edible Park, a part of Medini Green Park, which has been enriching visitors with lots of different classes and ideas about sustainable living and a green society.
I've been meaning to write about my experience of going to Medini Green Parks for some time, but I haven't really found the time to fully write about it - until now!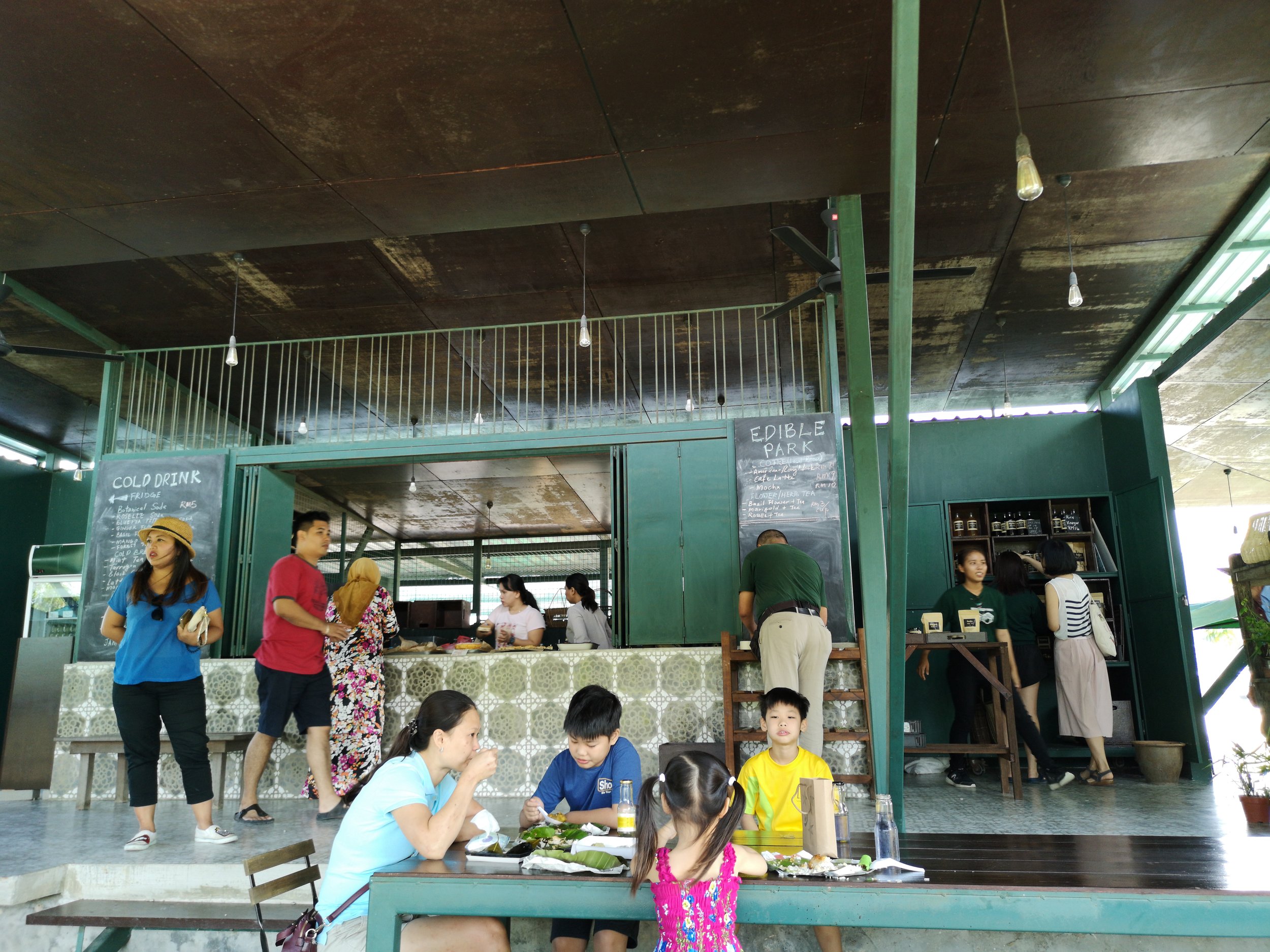 Food, Drinks & A Beautiful Park!
What most people will need to know would be that Edible Park isn't the type of place that you should visit willy-nilly. What most of the general public will be interested in would be the day that the farmstand comes to Edible Park - which is once a month! On MOST months (exceptions depending on holidays), the farm comes on the first Saturday of the month.
If you're interested in that, I HIGHLY RECOMMEND following their Facebook events page - just so you can see when the farmer's market is happening! They've got other events going on apart from their Farmer's Market, namely their Sustainability classes and their nature classes, which are catered for children.
There are a few buildings - the one on the 'ground' floor would be their main building, and the one that all the little stalls will come in selling different things.
From what I understand, there is pretty much just the one stand which would make up the bulk of your grocery shopping, should you decide to shop there. These are hand plucked from the very Edible Park you are visiting, so you can be assured that these are the freshest vegetables you can pretty much find anywhere, waiting to be plucked for that one Saturday!
I highly recommend attending their park tour. I'm not that sure whether it happens every hour, but there DEFINITELY is one at 11am. Just be there in time for that one, and you can explore the entire park with a guide! The guide will tell you a bit about the park and even let you try some of the herbs and flowers around the park! (Don't do this by yourself, some flowers are toxic in small amounts!) Personally, I think THIS is really worth it! (although it will be pretty hot, so bring some sunscreen!)
They've got other stalls as well. From trinkets, to delicious little snacks to vegan options, Edible Park offers a wide variety of things for you to fill up your Saturday! If you have any questions about Edible Park, feel free to leave a comment! I'm more than happy to answer.
Law Li Ming